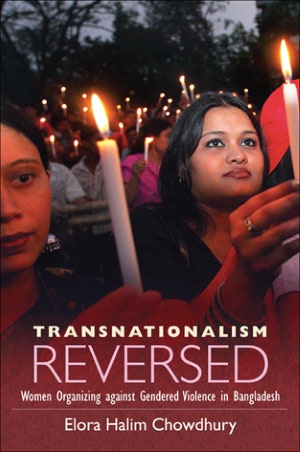 "I held on to the skin and flesh thinking the doctors would be able to reattach it," Bina Akhter described how a group of men attacked Akhter with acid when she was fourteen years old.
The typical image of acid attack victims in Bangladesh is the common description of a women victim who is someone who has denied  a man by rejecting his advances. But in reality acid attacks effect both genders. It also affects many children. Many victims and survivors like Akhter also have had no previous conflict with their attackers.
Akhter's attack was intended to terrorize her family into obedience when a gang of men, with local political connections, broke into her house to abduct her cousin.
"The acid was dripping into my mouth. I could taste it," Akhter said.
Chowdhury researched and gathered interviews for over a decade before she completed her latest book, "Transnationalism Reversed: Women Organizing against Gendered Violence in Bangladesh."